the rose is a rose
New Members: Etna, Miri, hello and welcome! ヾ(✿❛◡❛)ノ))。₀: *゜
Level Ups: ( 1 – 2 ) Beatrix, Josie, May, ( 2 – 3 ) Eon, Kairi, ( 3 – 4 ) Amber
Masteries: Amber ( firewaterwind, pharaoh, twinstars ), Cassidy ( eternalsnow, inspring ), Dina ( sunshinedragon ), Eon ( inspring, inwinter ), Hotaru ( moonstars, summertime ), Josie ( bubblebath ), Kairi ( cagedbirds ), Kearin ( appletree, passionateembrace ), Koshiba ( models ), Lee ( cherries, moonkeeper, peacefulspring ), Maron ( obsession ), moe ( vampireslayers ), Rosenel ( littlelamb ), Samichan ( heavensfeel, summerstroll ), Story ( thunderbeast ), Vanja ( cranes, detectives )
Game Updates: Weekly
Affiliates: Music on demand C:

New Decks: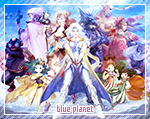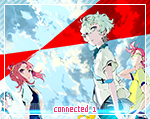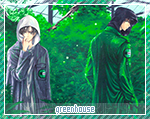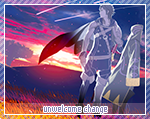 Click here for the update freebies. Please comment on this post with what you have taken. Thank you!
Remember you may only take freebies from updates that were posted on the day you joined and onwards.
⌜ Sunday Edit ↠ Escalating Tensions ⌟
I'm 98% positive that my parents are on the verge of divorce, which a part of me is happy about since they are the epitome of an unhealthy relationship, but a large part of me is worried about what's going to happen during and afterwards. Especially since I've been living with them for financial reasons and I don't know what's going to happen to my living situation.
I have a part-time unpaid internship at the moment, but I'm feeling the pressure to try and find a part-time paying job so I'd be able to help my mother if / when we do leave this house. I'm going to try and keep working on snow, but it's probably going to be super slow until everything is resolved. I'm putting this message here in case things escalate between my parents this week and I'm unable to post an update this Saturday.
Take care everyone! And hopefully I'll see you this Saturday!
⌜ Time Management: Level Up! ⌟
So many deck masterships this week

Congratulations everyone ~ And I managed to make a few new upcoming decks as well, yayy (〃^▽^〃) Now I just need to find the time to write the scripts I've been meaning to write and I'd feel extra productive
We've also been open for 3 months now, with fairly consistent updates, which considering my past attempts at running TCGs is something I'm proud of myself for

Go time management and mini TCGs \o/ And a huge shout-out to all the owners running full-fledged TCGs because wow, I feel like I'm struggling with snow sometimes so major kudos to ya'll! I both respect and fear your awesomeness and can I has some of that awesome
Stay awesome everyone! Till next time

⤝ Previous ... 2 ... 4 ... 6 7 8 9 10 11 12 13 14 15 16 17 18 19 20 21 22 23 24 25 ... 27 ... 29 Next ⤞