one by one
New Members: angelrose, Dina, Kearin, Liz, hello and welcome! ヾ(✿❛◡❛)ノ))。₀: *゜
Level Ups: ( 1 – 2 ) Adelicya, Auriianna, Cate, Ets, Kairi, Koshiba, Kristi, Mina, Rosenel
Masteries: Amber ( timelesssleep ), Chiisai ( littlelamb, patissiere, picnic ), Dite ( gunner ), Hotaru ( darkmagic ), Lee ( marshmallowjustice ), Mina ( mugiwara1 ), Renako ( sunguardians )
Game Updates: Weekly
New Decks: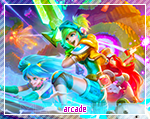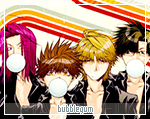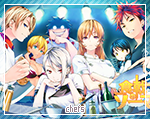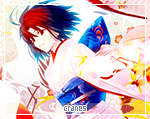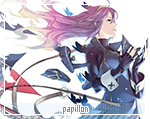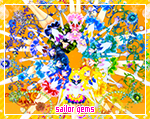 Click here for the update freebies. Please comment on this post with what you have taken. Thank you!
Remember you may only take freebies from updates that were posted on the day you joined and onwards.
⌜ Unexpected Heat Wave Brings Unforgiving Migraines ರ╭╮ರ ⌟
Congratulations to everyone who leveled up and mastered decks (✿ ◜◒◝ )
Extra short and sweet update this week since I wasn't able to do much due to getting things ready for my graduation ceremony which is incidentally tomorrow

(and the aforementioned heat migraines ᗒᗩᗕ) Yay celebrations! (But nay migraines!) I'm heading over to my brother's place in a bit so I can visit his dog him and stay the night since his place is closer than mine to where the ceremony is being held.
⌜ Edit ↠ Regarding the Arcade Deck ⌟
There are apparently lots of copyright issues with League of Legends artwork. I sent a note to the artist asking for permission but I haven't received a reply back yet. I'm at a little loss with what to do since I made the deck and uploaded it to the upcoming decks section before knowing about all that. So I'm going with the "If the artist asks me to take it down, then I'll take it down" approach, which seems iffy in my opinion, but I guess that's just how it'll have to go with this deck -punched in the soul-
Sorry to all the artists out there who have to deal with artwork being used without permission. If this doesn't seem right to you, let me know and I'll take down the deck.
Sorry to end this on such an odd note. Hope you have a great week! Till next time

⤝ Previous ... 2 ... 4 ... 6 ... 8 ... 10 ... 12 ... 14 15 16 17 18 19 20 21 22 23 24 25 26 27 28 29 Next ⤞