the moon crumbles
New Members: Mandyrobin, Megumi, Mousey, Wing, hello and welcome! ヾ(✿❛◡❛)ノ))。₀: *゜
Level Ups: ( 1 – 2 ) Cassidy, Evie, Hotaru, Jessica, Muffy
Game Updates: Weekly
Affiliates: Because gaming is life :D

New Decks: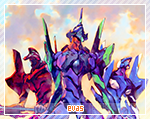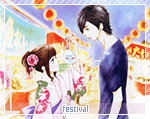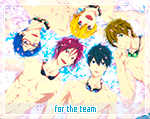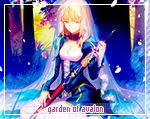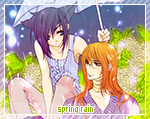 Click here for the update freebies. Please comment on this post with what you have taken. Thank you!
Remember you may only take freebies from updates that were posted on the day you joined and onwards.
⌜ Sunday Edit ↠ Pick a Chi Rewards ⌟
There was a bit of an error with the Pick a Chi rewards that were sent out this past week. I forgot to change some ID numbers while copy and pasting bits of code in the weekly autoupdate script. And that's why some of you probably received a whole bunch of prizes

Those that did can keep those extra cards. Think of it as a last minute fortuitous Grand Opening special x'D
Enjoy ~
And thank you Lee for pointing that out ♥
⌜ Puzzle & Dragons is Distracting ⌟
Not too much going on this week behind the scenes, other than slowly working my way through the deck suggestions that is. I got a little sidetracked by Puzzle & Dragons, but mostly because I was q.q-ing over clone brushing before the muse decided to take pity on me x'D The good news is I think I leveled up my clone brushing skills

In other news, today is the last day of our Grand Opening Special! Thanks for making this first month a success ~ ♥ I hope everyone is enjoying the TCG so far C: And thank you for all the congratulations on my licensure! Ya'll are the sweetest

Bonus deck suggestion rewards will continue until midnight PST tonight and be sent out tomorrow.
This is neither here nor there, but you can think of my tradepost as the unofficial card swap :) I'm super super super casually playing so feel free to trade me anything if you ever see a card you want

Also I think I'm going to slowly go through and try to source images correctly instead of linking to image hosting sites like I've been doing for some of the decks. Err … woops ^^;
I feel like this update has been all over the place

But that's it for this week ~ Short and sweet C: Till next time

⤝ Previous ... 2 ... 4 ... 6 ... 8 ... 10 ... 12 ... 14 15 16 17 18 19 20 21 22 23 24 25 26 27 28 29 Next ⤞